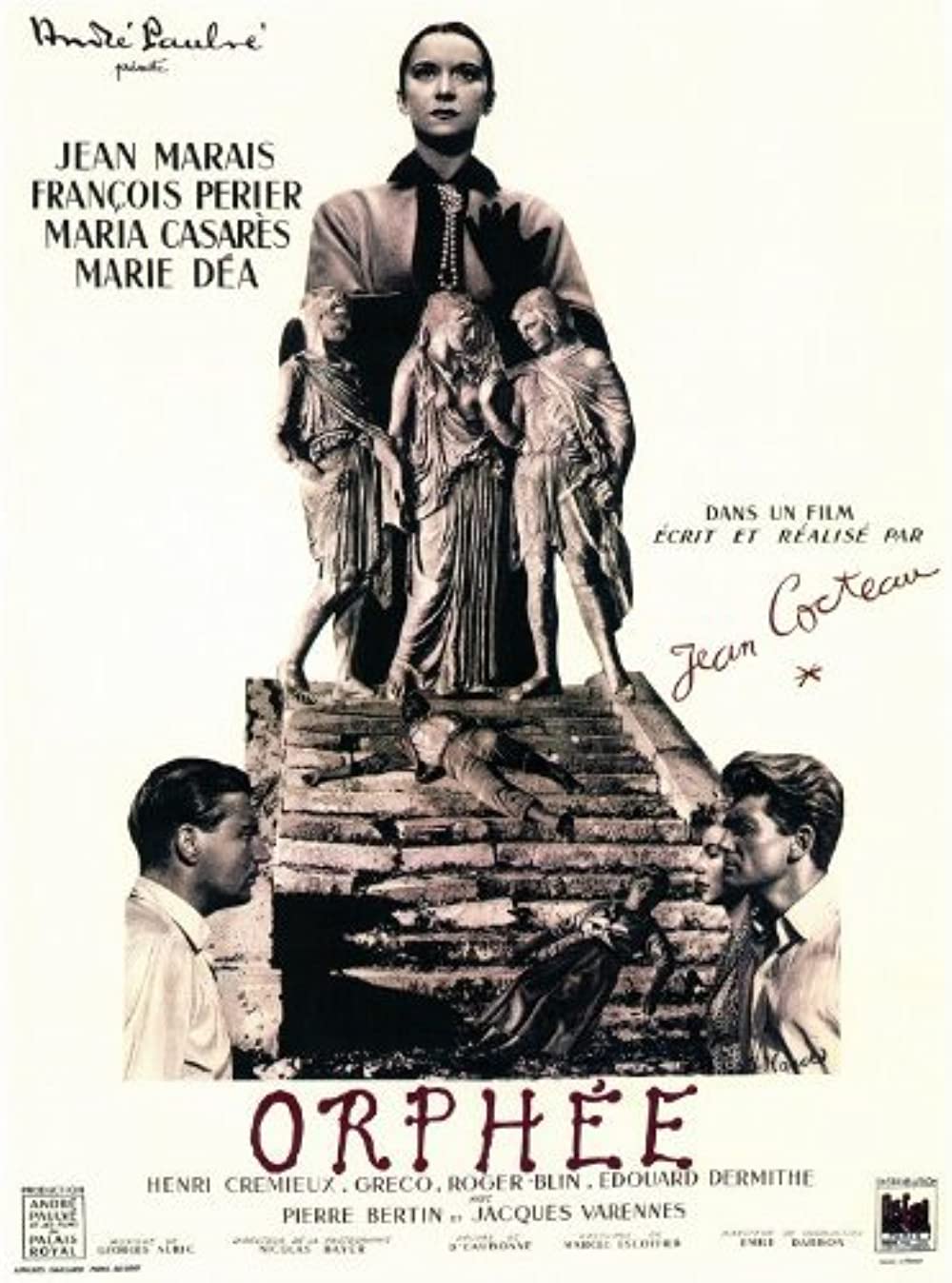 Open Huis te Vraag: Nieuwjaarsborrel en film Orpheus
Jeffrey Babcock (Jeffrey's Cinema) is introducing us to 2023 with the movie Orpheus.
19:00 open for drinks for the New Year, and the film begins at 20.00
ORPHEUS (1950)
(Orphée)
Directed by Jean Cocteau
95 minutes
In French with English subtitles
Simply one of the greatest films of the last century… this film is real magic. A perfect balance between surreal beauty and philosophical investigation. In Jean Cocteau's version of the Orpheus myth, the poet Orphée longs for his dead lover Eurydice, and is willing to follow her to the underworld, the realm after death. And that's what this film is about… it's about going to the end of existence for something you are passionate about. But therefore it's also about making a choice in your life… to put it bluntly – either living transgressively (intensely, breaking all the rules, living on the edge) or settling down for a normal life of getting a stable job, a wife and children.
This film is set in a twilight zone between reality (which suspiciously looks like France when it was occupied by the Nazis) and a surreal dreamlike world of poetry. In this version of Orphée, the poet is torn between his love for Eurydice and a tantalizing otherworldly figure – La Princesse, who represents death incarnate. Orphée travels to the princess's underworld on a quest for his lost Eurydice. But of course the realm of poetic death also has its charms, it's a difficult decision which path to take.
Besides telling the tale of Orphée, the movie is full of observations on the creative process of any artist, and how an artist must touch death, come in contact with another unearthly world, in order to bring creativity into this world. But it's a dangerous venture, which can mark a person fatally. Cocteau's film is ablaze with imagination… a place where, for example, mirrors are used as doorways into another world. A sublime music score by Georges Auric, wonderful cinematography and a cinematic vision that transforms the soul. What more could you ask for? Starring Jean Marais, Maria Casares and Juliette Gréco.
What a gorgeous film to unveil in the cemetery location at Huis te Vraag, and it will be a high-definition screening.